[Cute43 Type Default Makeup Release]

We're launching default makeup for Mir, Sun, and Hiro in Cute43 type.
To celebrate the launch, you can order 50% off it makeup cost from April 29th to May 31st.
For those who have purchased a whole doll, we offer a glass eyes and wig.
(eye color random / wig design selectable, color random)
Event period : From April 29 to 2:00 PM to May 31 PM 6:00.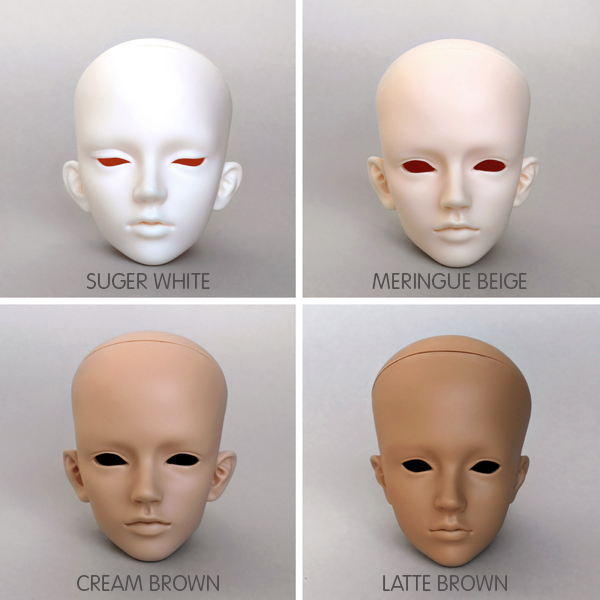 - Hiro head + Cute type Guy Body, Guarantee card, Doll Cushion, Doll Box.
(Face-up, Outfit, Wig, Eyes and Shoes not included)

- Makeup : Makeup(+$25) - 50% Discount
- Skin Color : Normal Skin / White Skin / Suntan Skin(+ $60)
- Default Wig : (+ $0) CH-SSD-010(Color Random) / CH-SSD-013(Color Random) / CH-SSD-028(Color Random) / CH-SSD-037(Color Random) / CH-SSD-038(Color Random)
- Default Eye : Glass eye - 12mm(+ $0)



- Wig Size : 7~8 inch
- Shoes Size : MS-Cute Size
- Eye Size : 12mm



- For this product, Layaway is possible.
 


- Head and body are assembled before shipping.
- Eyes are not fixed in the head to prevent from damage during shipping.
Please set eyes in your favorite direction by using the putty included.
- The skin color can be vary depending on your monitor setting.
-
Shipping Date
: within
8~9 weeks
after payment is confirmed.