Style65 type - "Kaiser" limited make-up launch
For those of you who've been waiting for Ryu, he is back to celebrate the 8th anniversary.
The "Kaiser" limited-Making is available for ordering only during the event period and is optional.
The head is sold separately, and you can also choose the new cream brown skin to order.

Event period: June 24 (at 6 p.m./ Korea time) to July 8 (at 6 p.m./ Korea time)



<Make-up>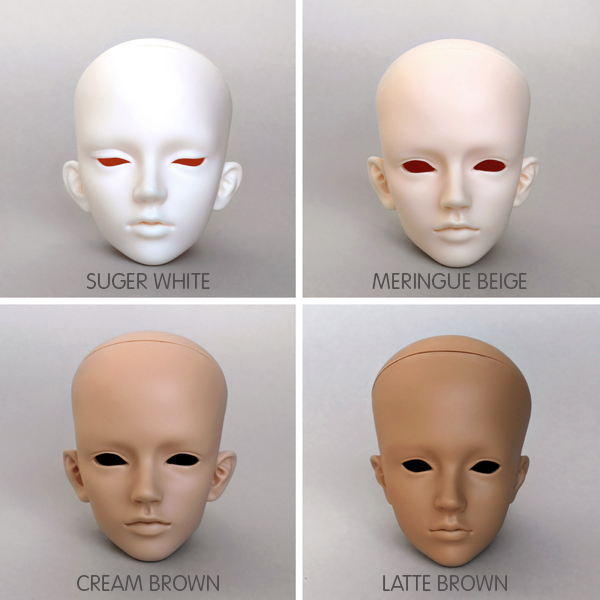 Product configuration
- Ryu head + Guy BodyⅡ (65), Guarantee card, Doll Cushion, Doll Box.
Options
- Makeup : (+ $100)
- Skin Color : Meringue Beige Skin / Suger White Skin / Cream Brown Skin(+$0) / Latte Brown Skin(+ $80)
Product information
- Wig : ( 8~9 inch )
- Eye : 14mm
- Outfit : by MAMINGKA
- Makeup : by pavel (Limited Makeup)
Layaway
- For this product, Layaway is possible.
Precautions for Purchase
- Head and body are assembled before shipping.
- Eyes are not fixed in the head to prevent from damage during shipping.
Please set eyes in your favorite direction by using the putty included.
- The skin color can be vary depending on your monitor setting.
Delivery period
- It takes about 7 to 8 weeks to ship after deposit.
- Sometimes due to a schedule of operations, it may be delivered sooner or later. Please understand this.
- All goods are delivered via EMS courier for safe and fast delivery.